Online Only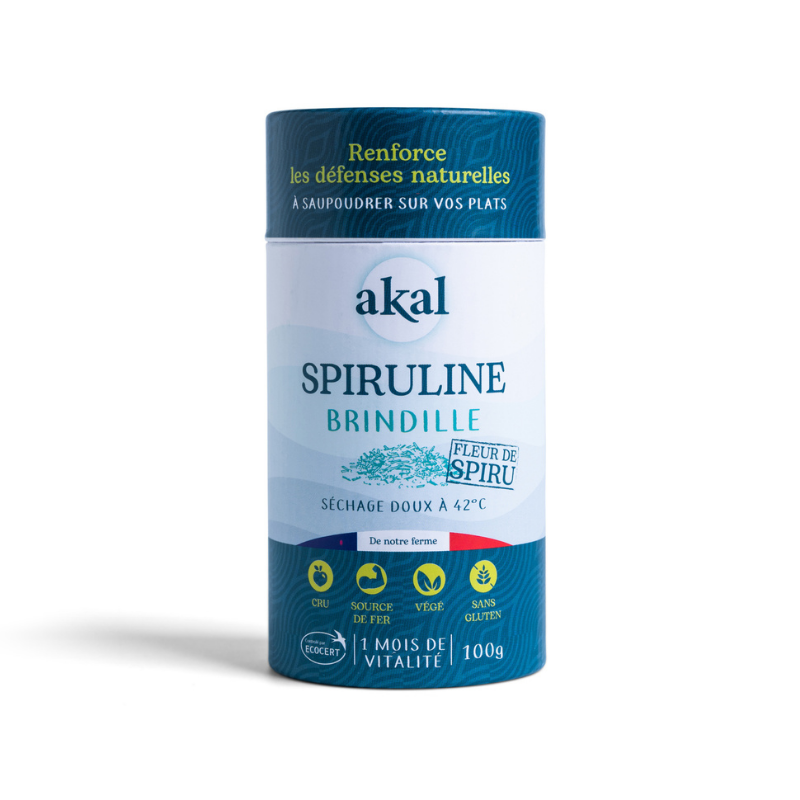  
Spiru Flower Brindille
Ecological spirulina produced on our farm in permaculture and biodynamics. Very sweet in taste and slightly crunchy!
Reinforces immunity and vitality
Reduces fatigue
Antioxidant, protects from stress
Helps with weight control
Increases natural defenses

The Frenchie spirulina brindille offers a mild taste and a friendly crunch. This high quality spirulina can be sprinkled on any dish and is a great condiment to keep on your table. To receive the full iron benefits, it is best to partner with vitamin C (citrus, dark leafy greens, peppers...).
Spirulina is a blue-green microalgae : living food that contains over 60% of proteins, rich in iron, vitam B and beta-carotene (a powerful antioxidant). Its benefits bring you daily vitality through nourishment, detoxification and remineralization. It brings a great boost to your immune system.
Keeps fresh for 2 years
Origin
The Spiru Flower is an artisan spirulina that we grow ourselves with care in our farm in Normandy. It is the first certified by Ecocert in France since 2014. It is the result of 5 years of research and development. Our pilot farm yield a small production harvested with love and music :-) The water on the farm is dynamized and restructured.
Additional informations
We are planning to extend our production site in 2017 to have more spirulina and reduce our final price.
Spirulina also contains trace elements (magnesium, potassium, chromium). Its phycocianin (blue pigment) contributes to strengthen ones immune system.
Alkalizing, helping balance your acidic levels.
Contains gamma-linolenic acid which is also found in breast milk.
It is highly recommended for pregnant women, lactating mothers and bottle feeding babies.
It helps athletes with muscle recovery and provide complete proteins.
Data sheet
Weight

100 g

Packaging

Boîte

Origin

Normandie

Desired effects

Anti-fatigue
Detox
Fit
Immunoprotective
Iron
Nourishing
Remineralizing
Sun Protection
Vitality
Reviews about this product

Show attestation
9.8/10

Based on 12 reviews
Très bon produit. Efficace notamment sur les crampes.

très facile à prendre avec un laitage et très agréable.

Apres avoir testé sur un salon et consommé ma premiere boite, je recommence. Plus fine et douce dans son goût c'est enfin un plaisir de consommer de la spiruline. Une decouverte pour moi.

Les brindilles de spiruline en poudre sont faciles a ingérer et tres digestes

la meilleure au niveau gout

Excellent produit que cette fleur SPIRU. Je la recommande fortement en raison de ma pratique de la spiruline depuis plus de 10 ans.
You might also like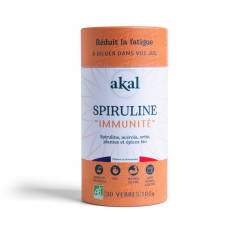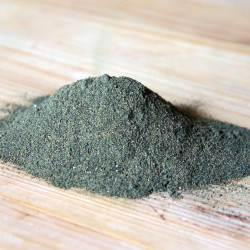 Boîte 100g
Regular price
€21.90
Discount
-15%
Price
€18.62
-15%
 Achat rapide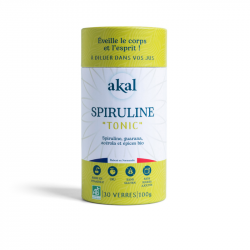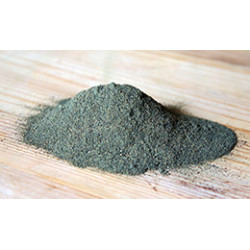 Boîte 100g
Regular price
€21.90
Discount
-15%
Price
€18.62
-15%
 Achat rapide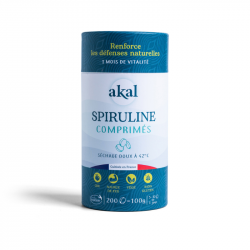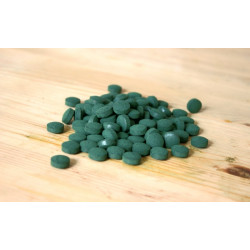  Achat rapide
SimilarProducts
Discover other products that you will also like