-15%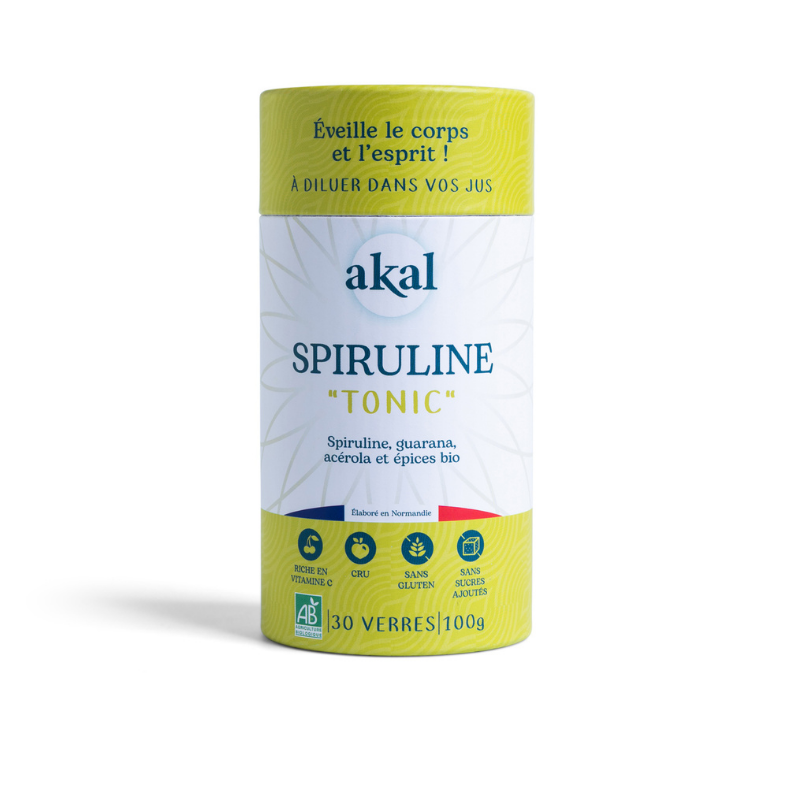  
Spiruline "TONIC" 100g
Natural organic energizing drink with spirulina to have good energy and good mood!
Gives 4 to 5 hours of energy
Boost concentration and physical tone
Natural alternative to coffee
Awakens body and mind!

Magic potion that awakens body and mind. Increases concentration and clears your mind. Brings physical energy and good mood for 5 hours ! Stimulates motivation, even when you'd like to stay in bed :) !
The synergy between spirulina, guarana and acerola brings a stable and tonifying affect. The alliance with ginger and spices gives balance and also a yummy taste !
Sport : Enhances performance.
Exams : Increases your mental concentration.
Driving : Keeps alert.
Party : Keeps you dancing through the night.
Instructions
1 teaspoon in a glass of juice or water... Apple juice is our favorite !
Drink in the morning, 30 minutes before exercising or at night for partying.
Don't mix with caffeinated or hot drinks.
Ingredients
Spirulina (40%)**, guarana premium*, freezer dried acerola*, ginger*, cinnamon*, cardamom*, black pepper* and cloves*.
* 60 % of the ingredients are certified organic. FR-BIO-01
** Fair trade
Keeps fresh for up to 1 year.
Origin
Product of France.
Additional information
Our tonic products associate spirulina with other superfood for an energy enhancement.
> Learn more about spirulina's benefits here.
Data sheet
Weight

100 g

Packaging

Boîte

Prepared in

Normandie

Desired effects

Anti-fatigue
Brain & Body Boost
Sport
Vitamin C
Reviews about this product

Show attestation
9.6/10

Based on 22 reviews
Produit gourmand et efficace

Parfait, super efficace ! Pitié de changez pas la recette, vous la tenez !

Promesses tenues sur les bienfaits du produit

Produit déjà testé il y a un an. Efficace pour retrouver une certaine forme physique surtout par la chaleur estivale.

Très efficace pour un coup de pompe en balade ou lors d'une activité où le besoin d'énergie se fait ressentir !
You might also like
Barre 35g
Regular price
€2.50
Discount
-15%
Price
€2.13
-15%
 Achat rapide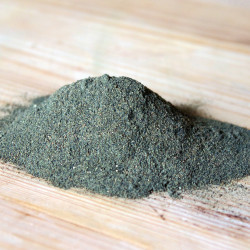 Sachet 500g
Regular price
€109.50
Discount
-15%
Price
€93.08
Online Only
On sale!
-15%
 Achat rapide
Boîte 15 barres
Regular price
€37.50
Discount
-15%
Price
€31.88
On sale!
-15%
 Achat rapide
SimilarProducts
Discover other products that you will also like