 
Spirtonic Bar
Organic energizing bar to have good energy and good mood!
Gives 4 to 5 hours of energy
Strengthens concentration
Natural alternative to coffee
Awakens body and mind!

All the effects of a glass of Spirtonic in a bar  !
Spirtonic is a real magic potion that awakens body and mind. It helps with concentration for clear and effective thinking and provides physical tone* and vitality for 4 to 5 hours.
Sports: improves your performance*.
Students: increases your intellectual concentration**.
Drivers: keeps on alert***.
For all your festive evenings: make you dance until the end of night!
You have the effect of a large glass of Spirtonic in a bar with a good acid taste with organic apple and spices.
At any time, the Spirtonic bar gives you the boost you need.
It's a trump card you keep in your gym bag, purse or backpack!
1 BOX = 15 bars
To order per box(s) at 2€ per unit instead of 2,50 €: Display Spirtonic
*Spirulina strengthens vitality and natural defenses
**Caffeine helps increase alertness and concentration
***Vitamin C reduces fatigue and contributes to the nervous system.
Contains caffeine, not recommended for pregnant and breastfeeding women, and children.
Preservation
9 months

Manufacturing
This bar has been manufactured by a raw food specialist according to our own recipe and with our Spirtonic to guarantee the quality and the boost effect!
SimilarProducts
Discover other products that you will also like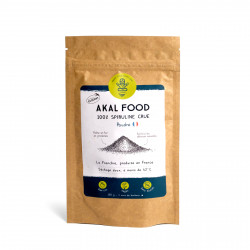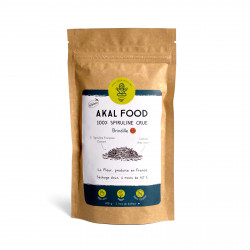 Online Only