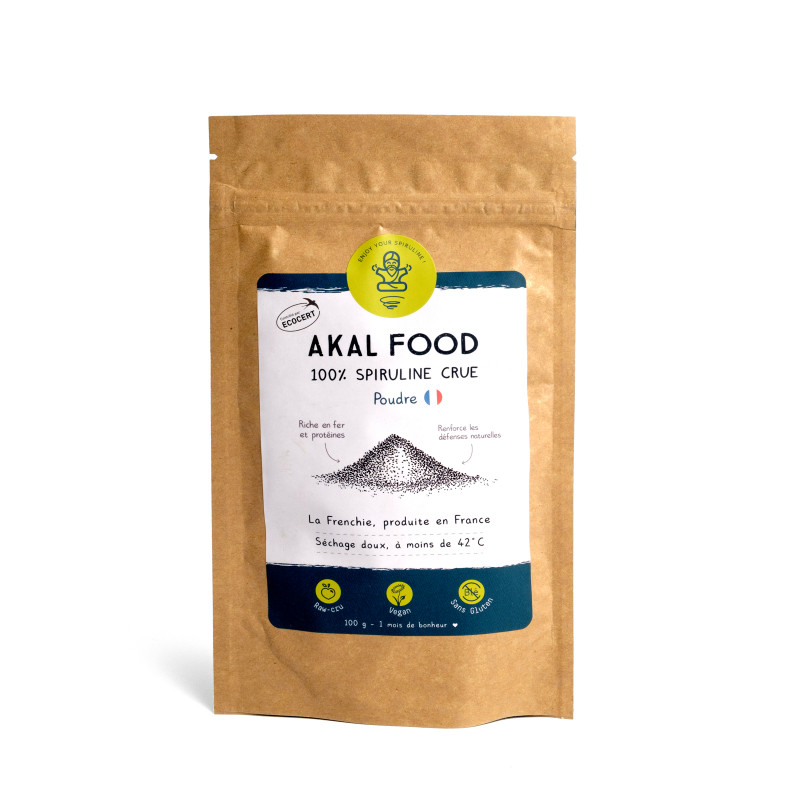  
Frenchie Powder Ecocert
Raw and hand made, with a mild taste and vibrant feel !
The Frenchie spirulina powder offers a mild taste and comes in style that is easy to consume. This high quality spirulina powder is grinded on a millstone at low temperature, inferior to 42°C. This preserves all the nutrients present in the spirulina. It can be added to your favorite juices, smoothies and it is ideal to incorporate in all your raw recipes. Spirulina is rich in iron and its iron is much more easy to assimilate than in any other food. To receive the full iron benefits, it is best to partner with vitamin C (citrus, dark leafy greens, peppers...).
Spirulina is a blue-green microalgae : living food that contains over 60% of proteins, rich in iron, vitam B and beta-carotene (a powerful antioxidant). Its benefits bring you daily vitality through nourishment, detoxification and remineralization.
Keeps fresh for 2 years
Origin
The Frenchie is an artisan spirulina grown in France utilizing renewable energy sources. Cultivated in farms that we have been supporting since their inception. www.hyes.eu
Additional informations
Spirulina also contains trace elements (magnesium, potassium, chromium). Its phycocianin (blue pigment) contributes to strengthen your immune system.
Alkalizing, it helps balancing your acidic levels.
Contains gamma-linolenic acid which is also found in breast milk. 
It is highly recommended for pregnant women, lactating mothers and bottle feeding babies.
It helps athletes with muscle recovery and provide complete proteins.
> Learn more about spirulina's benefits here : https://akalfood.com/bienfaits/
Data sheet
EFFETS SOUHAITÉS

Anti-fatigue
DETOX
Fer
Immuno-protecteur
Nourrissant
Reminéralisant
Silhouette
Soleil
Vitalité
Reviews about this product

Show attestation
9.6/10

Based on 11 reviews
Très bon site et très bons produits.

Nickel, spiruline de qualité. Cette un peu cher mais la qualité et la garantie sont au rendez-vous.

Excellent ! C'est devenu ma potion magique comme dans Astérix

Produit de bonne qualité, mais attention, la fermeture du conditionnel est un peu fragile

Merchant's answer

Bonjour José, Nous avons eu très peu de retour sur la qualité de nos sachets. Néanmoins, c'est un sujet majeur pour nous. Les sachets doivent remplir leur rôle barrière pour la lumière et l'humidité. Nous venons de changer de fournisseur pour ce qui ce fait de mieux sur le marché avec un produit novateur car 100% recyclable. En effet, nous plaçons la conscience écologique au centre de notre projet et jusqu'à présent les contraintes techniques liées à la conservation nous empêchaient d'avoir des sachets recyclés tout en veillant à ce que cela n'empêche pas la qualité de ceux ci. La production est de trois mois et nous espérons les recevoir en juin si tout va bien, au vu de la période actuelle. Votre retour d'expérience est précieuse pour nous car cela nous permet d'avancer. Encore un grand merci, prenez soin de vous.

Comme je viens de le préciser pour l'avis du site, cette poudre de spiruline est pour moi inégalable, qualité sûre et parfaite. Je suis une fidèle cliente maintenant, en sachant que j'en prends tous les jours, et compte bien le rester!! Petites précisions : je suis pratiquement jamais malade (ou au pire juste les prémices...), beaucoup moins stressée, fatiguée, dors mieux, bref en pleine forme!!

Produit de très haute qualité, je suis entièrement satisfaite

La qualité de la spiruline crue Ecovert est stable, ne changez rien!
SimilarProducts
SimilarProductsDescription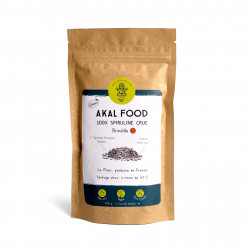 Online Only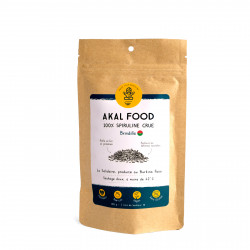 Online Only